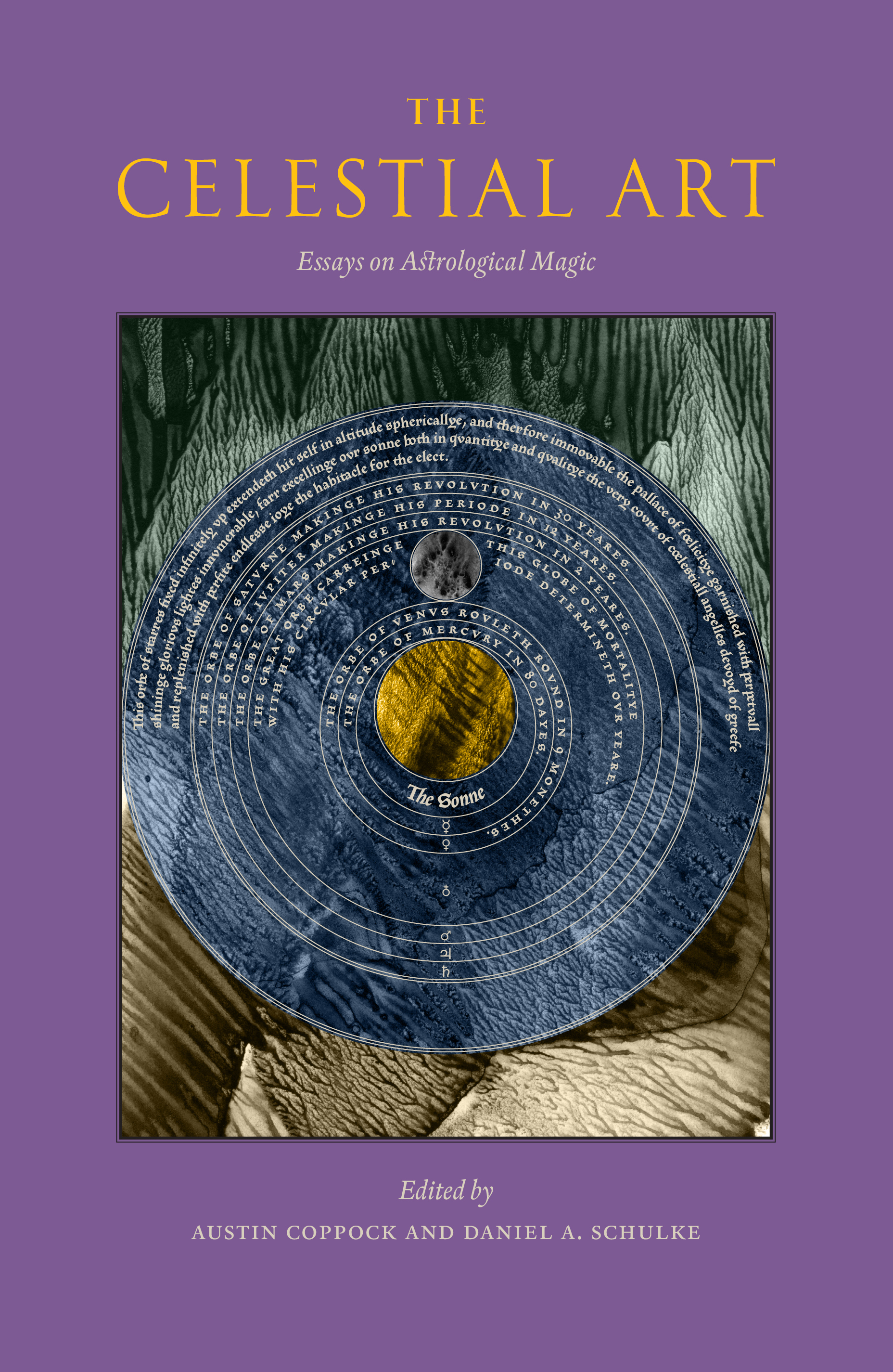 I'm pleased to announce the publication of a new anthology on a subject of major interest to me -- and of course a lot of other occultists as well. Three Hands Press has released
The Celestial Art
, a collection of articles on astrological magic. Here's what it's got inside:
AARON CHEAK, PHD Thigh of Iron, Thigh of Gold
FREEDOM COLE The Pulsation of the Cosmos
AUSTIN COPPOCK A Feast of Starlight
AL CUMMINS, PHD The Azured Vault
DEMETRA GEORGE Thessalos of Tralles: On the Virtues of Herbs
BENJAMIN DYKES, PHD The Planetary Magic among the Harrānian Sābians
JOHN MICHAEL GREER Sources of Power in Medieval and Modern Magic
LEE LEHMAN, PHD The Conjunction of Electional Astrology and Magic
JASON MILLER The Perfect and the Good
ERIC PURDUE On Identifying Presiding Daemons and Geniuses from an Astrological Chart
DANIEL A. SCHULKE The Planetary Viscera of Witchcraft
MALLORIE VAUDOISE Dark Matter
That is to say, plenty of tasty meat for the serious student. You can order a copy here.